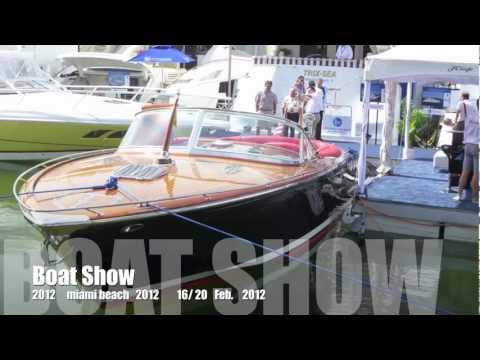 The Miami International Boat Show, one of Miami's biggest events each year, has been running since the 1940's and is heading our way again! This February, from the 14th to the 18th, we get to experience another amazing event for boaters and yachters from around the world.
This boat show brings tourists in from all over the world to make it an amazing spectacle every year. Even the Super Bowl get's put on hold for it! Presidents Day weekend becomes one of the busiest times of the year in Miami to manage all of the tourists coming in to see ships and yachts of all shapes and sizes.
Tickets are already on sale for the event and preparations are being made. Tickets can even be picked up as a combo pack for the Boat Show and the Coconut Grove Arts Festival, which coincide with each other every year.
Take a look at Miami's International Boat Show from last year!
 2012 Miami International Boat Show
[youtube=http://youtu.be/LLNjo95DeuU]
Did you enjoy last year's Boat Show? Are you coming this year?
If so, please click the LIKE button the share this on Facebook.