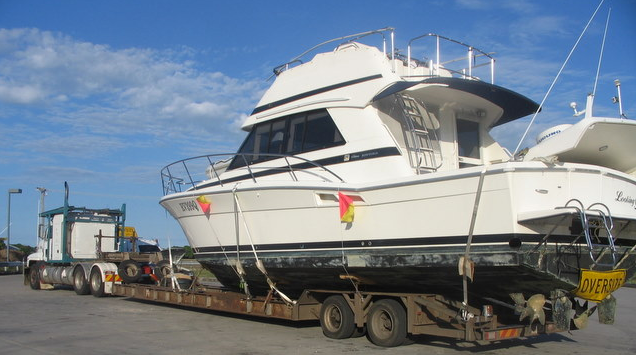 There are an insurmountable amount of reasons for someone to ship a boat across the United States or Internationally. It's typical that boat owners ship their vessel at least once, so it's a matter of why they need to ship it. Boat owners should be aware of the main occurrences where they would need to ship their boat. This allows them to be prepared for shipping their boat before it's even time to do so.
When To Ship Your Boat
Weather

Moving

Maintenance

Sale
Weather
Boat transport is perfect for people looking to escape the harsh snowstorms of Winter. Rather than dream of riding on your boat in the Summer throughout the Winter-time, ship a boat down south and enjoy cruising on the ocean all vacation long. Boat owners can enjoy their ship all year long thanks to boat transport services that can efficiently move your vessel to the desired location in a timely manner.
Moving
Moving is another important reason to ship a boat to another location. Moving from one house to another is a difficult process, and can become even more frustrating when having to transport a boat. A car can only trailer a mobile storage unit or a boat at one time, so multiple trips are necessary. With boat transport services such as Ship Your Boat Now, boat owners can stop stressing about prepping their boat and having to take a trip to their new home with just the vessel. They can instead get back to the more important things such as cleaning and packing.
Maintenance
Some boats are custom made and require special maintenance that they can't receive locally. Many boat owners have busy schedules, so it's hard to put life on hold just to move their own boat for maintenance. The boat owner can utilize a boat transport service to properly move their boat wherever they need, whether it be for maintenance or another reason.
Sale
Selling your boat is a great reason for shipping a boat. If someone were to buy your boat but lived across the country or on another continent, a boat transport company such as Ship Your Boat Now would take the responsibility of moving the boat for you. You would make the purchase/sale, and would then contact the transport company and inform them of the move. The boat owner would prep the boat for transport and make sure everything is working as described. The transport company would then come to the boat owner's home and move the vessel onto their transport vehicle, before beginning the entire transportation process.
Shipping a boat can be a breeze with the right ship transport company. Some boat shipping companies charge an exuberant amount of money or aren't capable of making their deliveries before a certain deadline. Ship Your Boat Now is the premier boat transport available in the world. They offer world-renowned service to boat owners across the world. To inquire about Ship Your Boat Now's boat transport services and receive a free quote, contact them today by calling (844) 757-6733 today!