Our peace of mind depends on yours!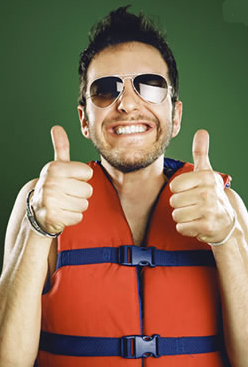 We pride ourselves on the level of service we provide to each of our valued clients. It's no wonder that the majority of our business comes from referrals from our very satisfied customers.
We have the experience, credentials,  and insured carriers with state of the art boat hauling equipment to make sure your boat or yacht delivery is a worry-free experience.
Check out some of our boat transport reviews for yourself. Our peace of mind depends on yours! We look forward to having you as a part of our boating family!
| | |
| --- | --- |
| Poster: | Jimbo & Michelle |
| Date: | 6/12/2012 1:20:00 PM |
| Subject: | Boat shipped from New York to Pennsylvania |
| Review: | great communication everything went very smooth on time…. would highly recommend this service first time using this service…. driver was very responsible and caring mentioned to change a tire before transport and looked over boat inside and out and even listened to motor at time of pick up very satisfied we kindly thank you ~ Jimbo & Michelle ~ |
Poster:
Pat
Date:
5/18/2012 8:02:00 PM
Subject:
Sailboat from North Carolina to Oregon

Review:
When I first contacted Ship Your Car Now, I explained that I was arranging transport for my elderly brothers sailboat and he was very nervous about having the boat in someone else's care. Tony Maresca, at Ship Your Car Now listened to my concerns and hooked me up with William at Dollar Transport. In 5 words for 5 Stars, THESE GUYS ARE THE BEST. After David picked up the boat at the manufacturer, several miles down the road he noticed that the trailer was acting peculiarly. He stopped to check it and found the axle to be rusted and cracked. He took the boat on to his shop and found a replacement axle which he installed. David then proceeded west with the boat in tow. During this time, I had some difficulty reaching David and sometimes William (who was on another transport delivery). I contacted Tony at Ship Your Car Now and he did the following up and let me know the status of the boat for my nervous brother. All in all, I can't say enough about the good service from Tony, but especially to William and David for their performance which was above and beyond. I will probably not have the need for these types of services myself in the future, but I would not hesitate to recommend this company to anyone who has a need for transport services. Thank you again, and best of luck to all of you.
Poster:
Dallas Cole
Date:
11/12/2011 10:23:00 AM
Subject:
2000 23ft Boston Whaler boat and trailer from New York to California

Review:
Initial contact was made on line which initiated a prompt response with Ship Your Car Now, representative Ryan Souza. He explained completely their services and cost.After contacting several other companies, I decided to go with Ship Your Car Now because of the professional, courteous attitude displayed during my initial contact.Once I purchased the boat in New York, I contacted Ryan Souza for my transportation needs. He explained the different options available and their costs. He immediately contacted various trucking companies, keeping me informed of the process through every step of the way via telephone communication, as I am personally computer illiterate.P & M Trucking was contracted to transport my boat for $3200 which I consider a very reasonable price. P & M trucking driver, Paul, contacted me two or three times during the transportation trip, keeping me apprised of the arrival date and time. I would like to complement Paul for his efficiency and care while unloading my boat upon arrival.I am very pleased with the efforts of both companies, Ship Your Car Now and P & M Trucking, and would recommend them to anyone needing their services.
Poster:
dan
Date:
6/14/2011 1:14:00 AM
Subject:
transport boat from New York to Arizona

Review:
Georgette was fantastic, I never waited more than fifteen minutes for a return call, and that's rare because normally she would answer the phone on the second ring.She was up front honest and very professional in a genuine way that you don't see very often in customer service these days.Madison was also very "johnny on the spot" any and all correspondence was prompt courteous and professional.I would highly recommend using SHIP YOUR CAR NOW to anyone and would call Georgette or Madison directly to meet any of my future shipping needs.my advice to anyone looking for honesty in the shipping/transport industry need look no further than ship your car now. com