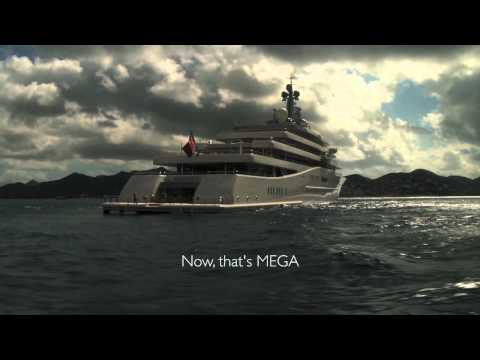 As the world's largest mega yacht, the Eclipse includes two helicopter pads, two swimming pools, several hot tubs, 24 guest cabins, and a disco hall. The security system is fitted with an intruder detection system and a German-built missile defense system. Also equipped is an anti-paparazzi laser system, which although it does not fire lasers at the paparazzi it does blind their cameras. This system is not always online, but is activated when a possible paparazzi is nearby.
Mega Yacht Protection
The mega yacht Eclipse has even more protection than mentioned previously. The master suite and bridge are both fitted with armor plating and with bulletproof windows to offer superior protection for its passengers. This, along with the intruder detection system and the missile defense system, makes the mega yacht Eclipse not only a wonder to look at but also a safe house on the water!
As you can see in the videos, this is a beautiful and exceptionally large mega yacht. Eclipse was launched in June of 2009 and arrived the following September in Denmark for testing. In December 2010 this mega yacht was delivered to its owner, Roman Abramovich, after all testing was completed. Starting February 2011 Eclipse was made available as a charter yacht through SuperYachtsMonaco, a yacht broker based out of Monaco.
You can also see that the paparazzi shield system is not always on, as the videos were possible to take. The system is enabled manually and will continue to function until disabled, which would be when the threat of paparazzi is gone.
Come and check out the upcoming Miami International Boat Show this February and see many mega yachts visiting us just for this show! Get your tickets now and join us at the show from February 14-18 and enjoy the yachts with us!