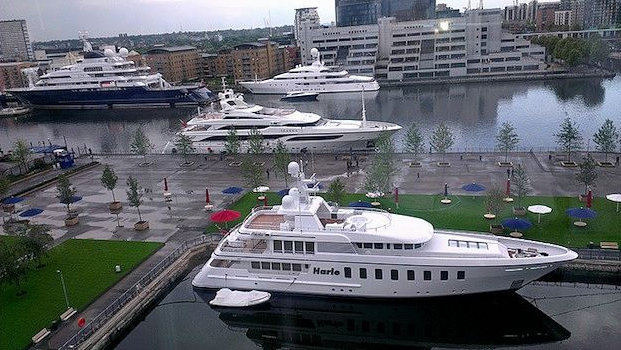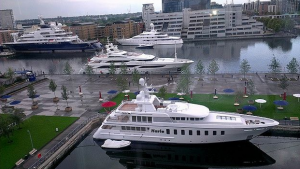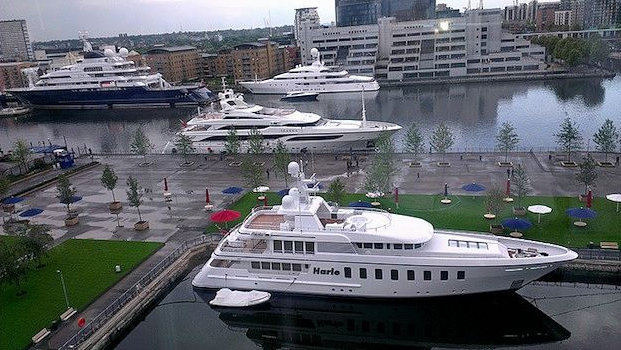 The occupancy levels at the Palm Beach docks are down this year with occupancy levels at only 89%, compared to last year's 94%. The low occupancy is believed to be a mixture of the bad economy and hurricane Sandy's timing.
Though there are many yachts for sale Captain Hipple doubts that the docks will have trouble filling spots.
The dock master, Kenny Kooyenga, believes that the occupancy will increase and that one of the reasons for there not being as many boats for this time of year is because of hurricane Sandy. He expects another half dozen to be arriving over the next few weeks that were held up due to the storm.
Yacht Bargains
The suffering economy is causing many yacht owners to sell their vessels, especially those new to the yachting world, and some are selling for a ridiculously low price. Captain Bill Hipple, captain of the Lady Kath, has personally seen yacht bargains where a yacht valued at $28 million is selling for just under $15 million.
A lot of long-established yachtsmen are buying brokered boats because of other yacht bargains like this, with many other sellers letting go of their yachts for prices much lower than what they're valued at. You can even find some online yacht bargains pretty easily too!
Docking Your Yacht
An annual contract for a 50-foot slip at the Palm Beach docks is currently $18,270.08 after state sales tax, with the seasonal contract (Nov. 1 to April 30) going at $14,665.05.
These rates, according to the Director of Recreation, have increased 2% from last year. The rate increase came about after doing a market analysis that compared prices to other Palm Beach County Mega-Yacht marinas, which showed that they were below what the other marinas were charging.
Upgrades
The rate increase has been put towards several projects at the dock for upgrades and repairs. The Australian dock is currently upgrading the power supplies at 7 large slips, which should be concluded by June.
Repair work is currently being done on the Brazilian and Australian dock house foundations and is on schedule for the expected completion date. New shrubbery and sod are also being installed in the marina.
Another upgrade to look forward to is marina-wide Wi-Fi that will be free to clients and patrons of the marina.
Restrictions
Due to being located in Palm Beach there are only so many upgrades that can be done. Palm Beach's strict codes and regulations make it difficult to make parking changes, cable and internet upgrades, and even wider docks.
Even with these restrictions boaters like Captain Hipple will stay in Palm Beach because of the community and lifestyle. "These people are going to stay here as long as their lifestyle stays the same."