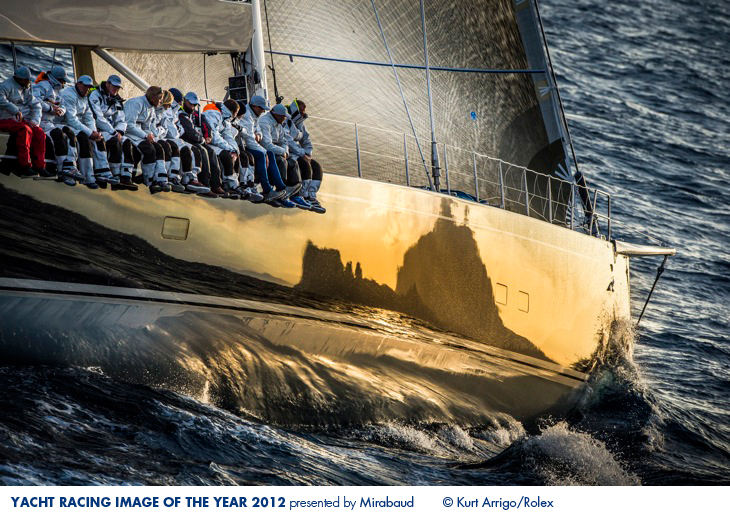 Boaters everywhere know about the Rolex Volcano race, and photographers everywhere come to take pictures of it. If you weren't there for the 2012 race you really missed out, because it was an awesome 6 day event from May 19th – May 26th.
With a score of ships from around the world coming to the Saint-Petersburg Yacht Club, there was more than enough to see. The second event of the campaign was a bumpy ride for the sailors and an exciting show for onlookers. With wind making it over 25 knots and storms nearly attacking ships, the event was not an easy one.
The Fastest Yacht
The first boat to complete the 300-nauticle mile course was the super yacht Nilaya. The Nilaya arrived at 20:05.06 CEST – one day, two hours, and six seconds after the race started. According to the crew of the super yacht they had a difficult start. The size of the yacht can be a hindrance if wind speed isn't at necessary levels, and the start of the race was not as windy as they had hoped for.
The Nilaya was also the winner of last year's Maxi Yacht Rolex Cup, but although finishing first in the second leg, was not named the overall winner. The yacht Jethou, hitting 26-knots at one point, finished the first leg quickly enough that the combined time still places the yacht as the overall winner.
The Volcanoes Two Legs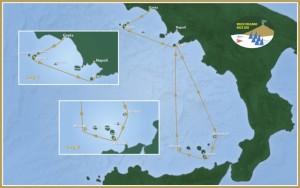 The race had two legs; the first started in Gaeta, Italy and had them round Ponza to shoot towards Capri and was about 300-nautical miles. The second leg started at the Island of Stromboli Island, where the fleet headed to Vulcano Island, and then raced for Alicudi. The second leg was roughly 241-nautical miles and put the race total at around 641-nautical miles.
The Image of the Year
The image of the year is chosen from twenty-four of the best yacht racing photographs, and has been taken from submissions by at least forty-six different photographers. Delegates then view the choices left and narrow it down to five best images. From there an independent Jury chooses the winner from that five. This year's Jury is comprised of Christian Février, Shirley Robertson, Ben Ainslie, Antonio Palma, and Will Morris.
This year's winner is Kurt Arrigo, who's submission is from the Volcano Race and was taken during an opportune time where the sun had come out just long enough for the golden shot.