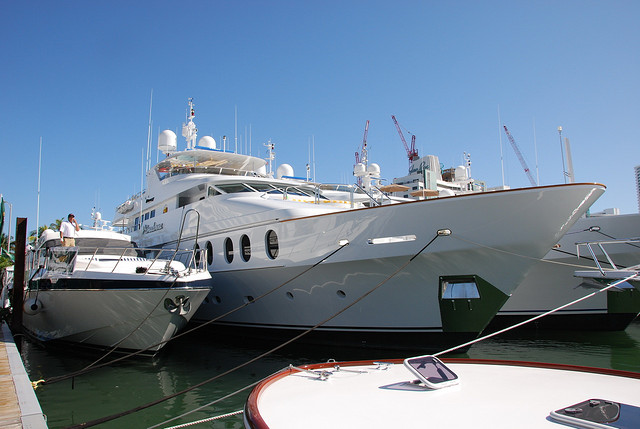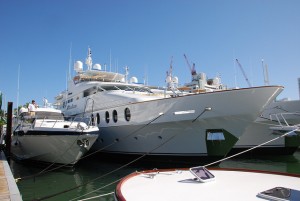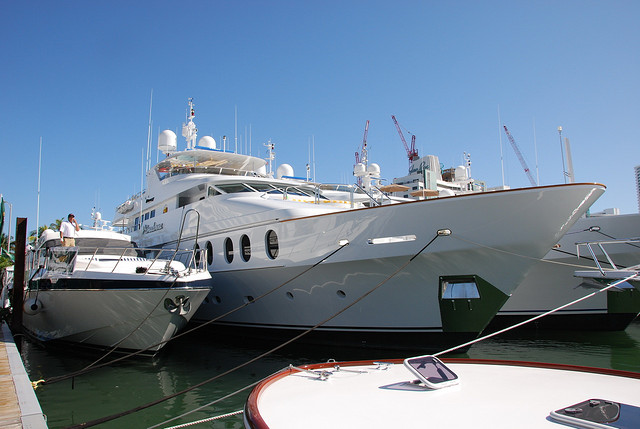 The Miami Boat Show, also known as the Miami International Boat Show, is coming back to Miami this February and it's bringing many features with it. Along with the show you also get Fred's Shed Interactive Learning Center, Discover Boating puts you At the Helm, Big Game Room, Customs and Border Protection, Meet the crew of OCEARCH, Welcome to the Water Center, and the Miami Boat Show Poker Run!
Miami Boat Show Features
Discover Boating
Discover Boating puts you At the Helm is giving hands on exercises for boating to help teach and improve your boating skills for only $15 per session at their 60-minute Power Boating Clinic. A 3-hour in-depth session for only $125 per seminar per person is also available – requires advanced registration.
The Big Game Room
The big game room is here celebrating its 10th year and is returning with all of your favorite events. Come and check out the Bait Rigging Station and improve your technique. You also get to see the latest products for the fishing world and the best destinations for sport fishing around the world.
Customs and Border Protection
Officers will be at the show to enroll eligible participants in the CBP(Customs and Border Protection) Local Boater Option. U.S. citizens and Green Card holders will be able to participate in this free service that allows you to report the arrival of your private vessel, make customs declarations, and be cleared for Immigration purposes by telephone. This eliminates the need to report to a port of entry in person. You must have the appropriate documentation (passport and Government issued ID's) to register. All family members must be present to register.
Meet Chris Fischer, Captain Jody Whitworth and Captain Brett McBride
The OCEARCH crew will be here discussing how they catch, tag, and study great white sharks! Just head to the Big Game Room to find them and hear them speak on Thursday, February 14th at 4:15pm and at Convention Center Drive on Saturday, February 16th at 5:00pm.
The Water Center
Learn how to make the most out of your time on the water with this getting started seminar. Get straightforward answers from these experts to help get you started in the boating world. You also get hands-on demos to help you learn! Find out how affordable boating is compared to vacation trips to amusement parks or ball games!
Miami Boat Show Poker Run
From February 21-24 enjoy this year's Miami Boat Show Poker Run, four days of fun for sport cruising and high-performance boaters. Make sure to register for the event and be included in the fun! Make sure to check that you meet the following requirements so that you aren't excluded!
1. Be an active member with Florida Powerboat Club. Download the registration form here.
2. Have a fully insured, 25-80 foot boat with proof of insurance. Insurance must be submitted in the form of a declaration page (Accurately detailed engine data, and horsepower and performance specs must also be included).
3. All captains and co-drivers must attend the safety meeting prior to departing at the Biscayne Marriott Miami. Captains must sign a waiver for compliance with the Poker Runs guidelines that include agreeing to no consumption of alcohol or medications that diminish operation skills prior to or during the event.
4. All occupants must also sign the waiver prior to departure.
5. All occupants must wear USCG approved floatation devices during the event. Exceptions may be made for Lifeline or other specialty safety products that carry an official USCG approval.
6. All vessels included in the Poker Run must be in compliance with USCG safety standards.